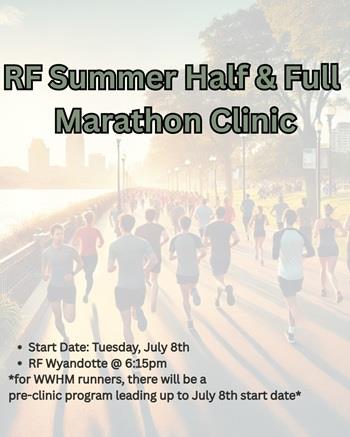 Half Marathon, Full Marathon, and Around the Bay Clinic - Winter 2024
Description:
We are excited to announce that our Winter 2024 Half, Full, and Around the Bay Clinic will be starting Wednesday, January 17th!
    This 16 week clinic will be geared towards those tackling Around the Bay, and Half and Full Marathons, like Glass City, Toronto, and other races end of April/Early May 2024. Those training for Around the Bay will receive a 5 week pre-clinic program to follow leading up to our meet up nights starting January 17th.
Enjoy expert talks before weekly group runs which will dive into topics focusing on distance training and staying strong and healthy for the long haul, while also having access to experienced run coaches and group leaders. We will meet once a week (Wednesdays at 6:15pm) from various locations around Windsor to get specific training experience with hills, flats, and everything in between.
*when registering, please choose distance you`ll be training for, and shirt size option - this size will be marked down for your clinic t-shirt*