Running 101 Clinic -September 11, 2023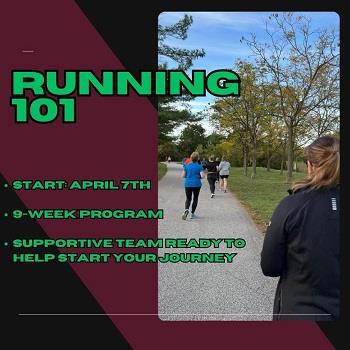 Running 101 Clinic -September 11, 2023
Description:
    Our beginner running clinic, Running 101, will be back starting Monday, September 11, 2023 at 6:15pm from the 5480 Wyandotte St. E location!

If you are looking to start your running journey, or re-kindle your love for running, this 9 week clinic is designed for you! Included in this clinic is:
- Experienced coaching
- A 9 week schedule broken down into 4 groups with group leaders to accompany each group. Group 1-4 are based on different times of running/walking to make sure you start your journey off on the right (and left) foot
- Clinic tee
- Supportive team ready to help you achieve your goals.

Group run day will be Mondays from September 11th-November 5th with most weeks featuring a guest speaker covering a variety of topics related to running.

Everything will be ready upon sign-in our first night, Monday, September 11th.

We are so excited to help you start your running journey!   
.