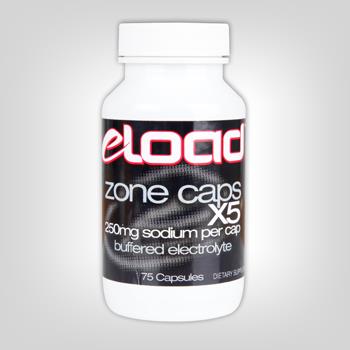 E-Load Zone Caps X5
Description:
LOAD™ is a physiologically formulated sports drink with the emphasis on four important performance and recovery factors.
Features:
·         Effective replenisher of sweat electrolytes, countering the depleting effects of sweating and providing an important weapon against the developement of heat illness.
·         Optimum hydration, facilitated by higher sodium levels.
·         Rapid fueling with its primary carbohydrate, high glycemic index dextrose, reducing the chance of bonking.
·         Buffering lactic acid production with Multicitrate™
Featured