SPIbelt Sport Dual Pocket - Black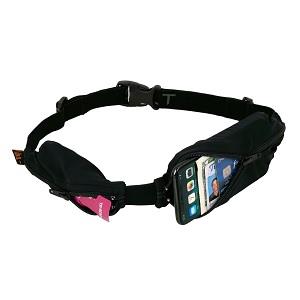 SPIbelt Sport Dual Pocket - Black
Description:
Dual Pocket SPIbelt – featuring two separate expandable pockets. The bigger pocket can expand to hold larger smartphones including the iPhone® 13 Pro Max and Samsung Galaxy® S20+. The smaller pocket expands to hold keys, money, ID, even an inhaler. Whether on a run, walking, or just on the go you will never have to worry about not having room to fit what you need with the Dual Pocket SPIbelt.
Features:
Bounce-free
Expandable, secure, low-profile pockets
Comfortable, soft elastic prevents chafing
Sturdy buckle and glides for even the most active users
Large pocket expands to 8 x 4 x 2"
Small pocket expands to 3 x 3 x 2"
Fits waist size 29" through 47"

 
Featured